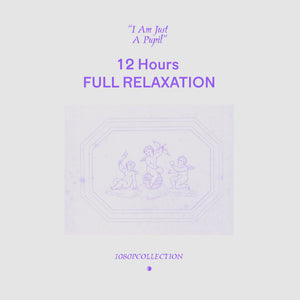 New Age / Comedy tape from North Carolina-based Joshua Clark. Digitized clips of meditational ambience, serene string loops and spoken word samples blur into hyper-beautiful epiphanies and hit a sweet spot between humour and realness.

Mocking ideas of authenticity as much as participating in them, "12 Hours" striving towards an ultimately sincere and affecting 40-minutes of glowing ambient vignettes and ends up at a hybrid of healing music, RPG soundtrack transcendence with Classical aesthetics and postironic meltings into Pat Metheny-style soundtracks to becoming free.

This set of focused vignettes builds peaceful zones out of YouTube, tape and record samples about taking technology for granted, hell on earth, addiction, violence, anger, dissociation, absurdity and humour.


released September 11, 2015