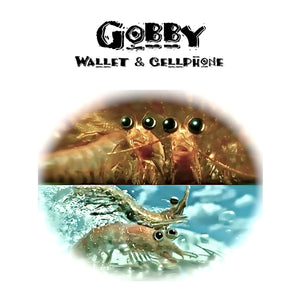 Melodic and playful techno interactions in particularly cohesive form from one of the most crucial occupiers of the freaked out sweet spot inbetween the hypothesized club/anti-club binary. Gobby's skill for sampling anything and everything into strange and insanely funky techno loops is particularly apparent on this six track release that has eyes on ultra serene trance heights as much as the most fucked streaks of purist techno.

Somewhere beyond the historic thump of Black Dice's rhythmic experiments and classic acid and freaked out, Gobby's beats are both sludgey and vivid. On "Wallet and Cellphone", Gobby comes out in particularly high spirits that affirm his desire for shredded joy rather than purposely weirded out dance obfuscations.

The circular glee of "Y Smart Car" segues into the bubbling four-four of "MaybeImLying", casually jumped up and wobbling with a classic acid mood. "Clifford" is a giddy two minute flotational refrain with a steady 140bpm pulse under super beautiful and starry melodic sample that leads perfectly into the reverb damaged gramophone ballad that introduces "XM Whimsy", a 7-minute almost Avanlanches zone of shuffled beats.

Gobby has produced beats for Mykki Blanco and Le1f and recenty linked with DFA's Dan Bodan recently with a shredding remix. He's on that "distinctly Gobby" weird-as-I-wanna-be tip with particular clarity and linear groove objectives on "Wallet & Cellphone".


released August 5, 2014