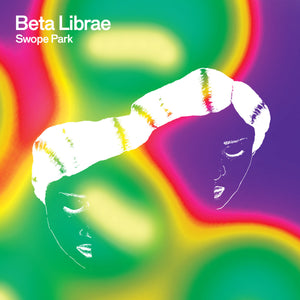 NYC via Kansas producer Beta Librae (aka Bailey Hoffman) dons neural lace under headphones and zones into a deep and vitalic stasis of acid and dub-tinged techno on debut "Swope Park".

These nine low key crushers loop with aquatic textures and loose, freeform sequencing, finding a particular energy between a familiar acid paradigm and broader frenetic sensations. A Slava performance was initial inspiration for the minimal set up itself, and Hoffman's imagination was sparked further while subletting a room in tropical/electronic band Lemonade's apartment and hearing them practice every day.

Hoffman's experiments are fluid and circular and come as a direct result of new experiments with a Korg Electribe. The endless possibilities of empty slots on a sampler are treated with classic cyborg ideals—viewing it as an extension of her brain that can be loaded with absolutely any sound, and of course fucking with it all with a very human hand.


released November 13, 2015

Art by Julian Duron

Mastered by Josh Stevenson at Otic Studios